Image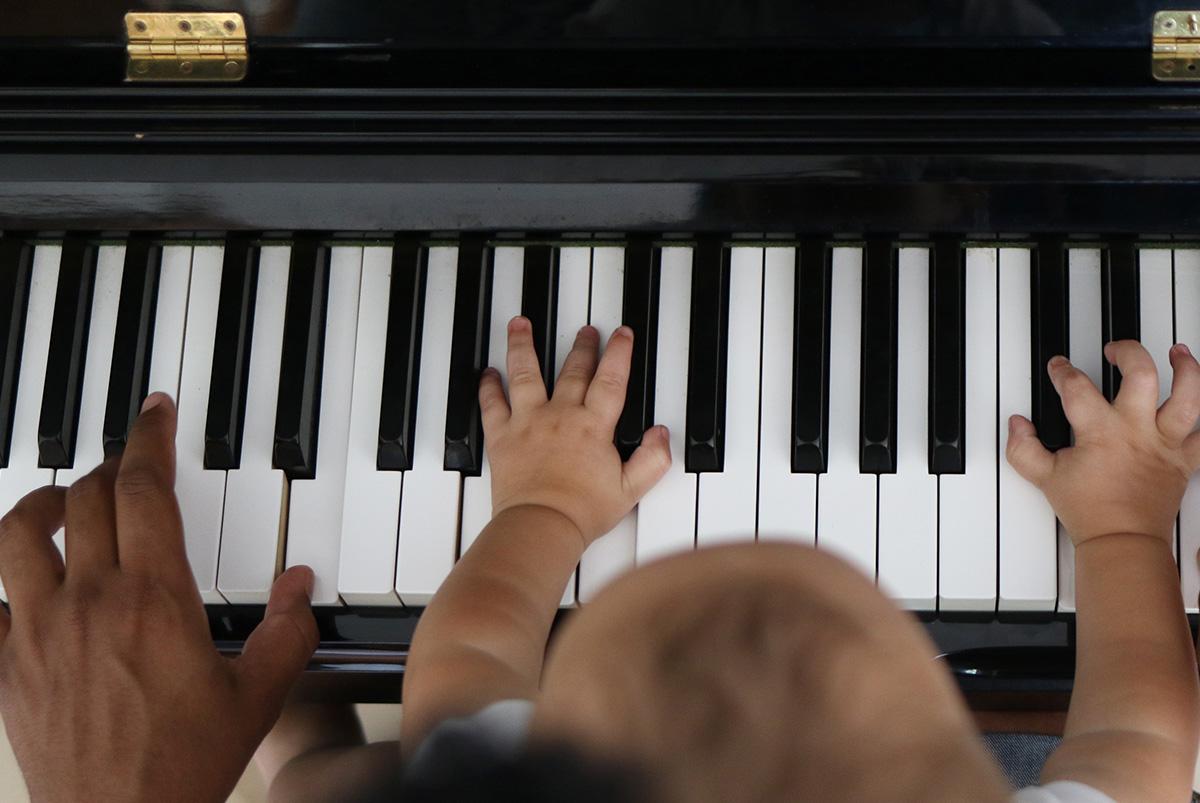 Once a year, we take a moment to recognize the men in our lives who have provided guidance and support and made us the people we are today. As we celebrate dads, step-dads, uncles, grandfathers, and all father-figures, we'll take a look at 10 famous musical dads who raised their kids to follow in their (musical) footsteps.
J.S. Bach and C.P.E. Bach
It's only fitting to start with a throwback - Johann Sebastian Bach and his son, Carl Philipp Emanuel Bach. While the elder Bach focused on the traditional aspects of his craft, composing mostly concertos, suites, recitatives, da capo arias, and chorales, his son was more rebellious with his compositions, characterized by a more expressive and turbulent style. Today, J.S. Bach is a much more recognizable name, but during their lifetimes, C.P.E. Bach's fame eclipsed his father's, winning him the attention and admiration of his contemporary, W.A. Mozart.
Ravi Shankar and Anoushka Shankar
Most fathers wish success for their children, but also secretly (or not so secretly!) hope that their children will follow in their footsteps. Anoushka Shankar, daughter of Ravi Shankar, a Bengali Indian musician and composer of Hindustani classical music, did just that. She began her musical training with her father at the age of seven, and she often accompanied him on the tanpura during his performances. The developed a strong bond, and are both GRAMMY Award nominees.
Plácido Domingo Ferrer and Plácido Domingo
Next up are the singing father-son duo, Spanish baritone Plácido Domingo Ferrer and his son, opera star Plácido Domingo. Plácido Domingo Ferrer focused primarily on zarzuela, a Spanish lyric-dramatic genre which alternates between spoken and sung scenes. Plácido Domingo got his start performing in his parents' zarzuela troupe. The "king of opera" went on to conduct Amadeo Vives' zarzuela, Doña Francisquita, which was his father's final stage appearance.
Bob Dylan and Jakob Dylan
The king of American folk rock music was just the example Jakob Dylan needed to make a musical name for himself. Jakob is a songwriter and leader singer of the rock band The Wallflowers, and the son of Bob Dylan. Some have speculated that Jakob inspired Bob Dylan's song "Forever Young." Though Bob Dylan casts an enormous musical shadow, the two have a great relationship, and Jakob describes Bob as an "affectionate" father.
Ellis Marsalis and Sons (Branford, Wynton, Delfeayo, and Jason)
It's rare enough to raise one famous musical child, but imagine raising four! For jazz pianist Ellis Marsalis, 4 of his 6 children went on to become renowned jazz musicians in their own rite: Branford (saxophone), Wynton (trumpet), Delfeayo (trombone), and Jason (percussion). Combined, they have recorded over 200 albums.
Billy Ray Cyrus and Miley Cyrus
"Nobody's Perfect," but a dad that can belt out "Achy Breaky Heart" is pretty close. Billy Ray Cyrus and his daughter Miley televised their father-daughter bond on the hit Disney Channel show Hannah Montana, and she has since gone on to have a musical career spanning multiple genres.
Ernest Boulanger and Daughters (Lili and Nadia)
Imagine being a member of a family as accomplished as the Boulangers! Not only was their father, Ernest Boulanger, a prolific musician, their mother was a Russian princess, and they counted Gabriel Fauré as a family friend. Not only were Ernest, Lili, and Nadia all accomplished composers and teachers, but they won three Prix de Romes prizes among them.
Olu Dara and Nas
Nasir bin Olu Dara Jones (known professionally as Nas) and his father Olu Dara are both musicians, but stylistically very different. While Olu Dara is a prolific jazz musician (cornet, guitar, & vocals), his son rose to fame as a rapper and songwriter, releasing eight consecutive platinum albums. This father-son duo doesn't let artistic differences get in the way, though; they've collaborated on Nas's debut album Illmatic, and on the songs "Dance" and "Bridging the Gap."
Berry Gordy and Redfoo
While he may not prefer the limelight like his son, record producer and songwriter Berry Gordy is responsible for such hits as "Do You Love Me," "Shop Around," and "ABC," and is the founder of Motown Records. He launched the careers of The Supremes, Marvin Gaye, and Stevie Wonder. He also gets credit for helping shape his son, Stefan's, musical life. Professionally, he is known as Redfoo, and is half of the musical duo LMFAO.
John Williams and Joseph Williams
This father-son pair is out of this world! John Williams, renowned film composer (Star Wars, E.T. the Extraterrestrial, Indiana Jones), is father to none other than Joseph Williams, the lead singer of American rock band Toto. This pair even collaborated to write a piece, "Lapti Nek," for the original 1983 release of Return of the Jedi.
---
About Allison Wallace
Allison Wallace is a music educator specializing in choral music and music in special education. She holds a BM in Music Education from SUNY Potsdam.