Image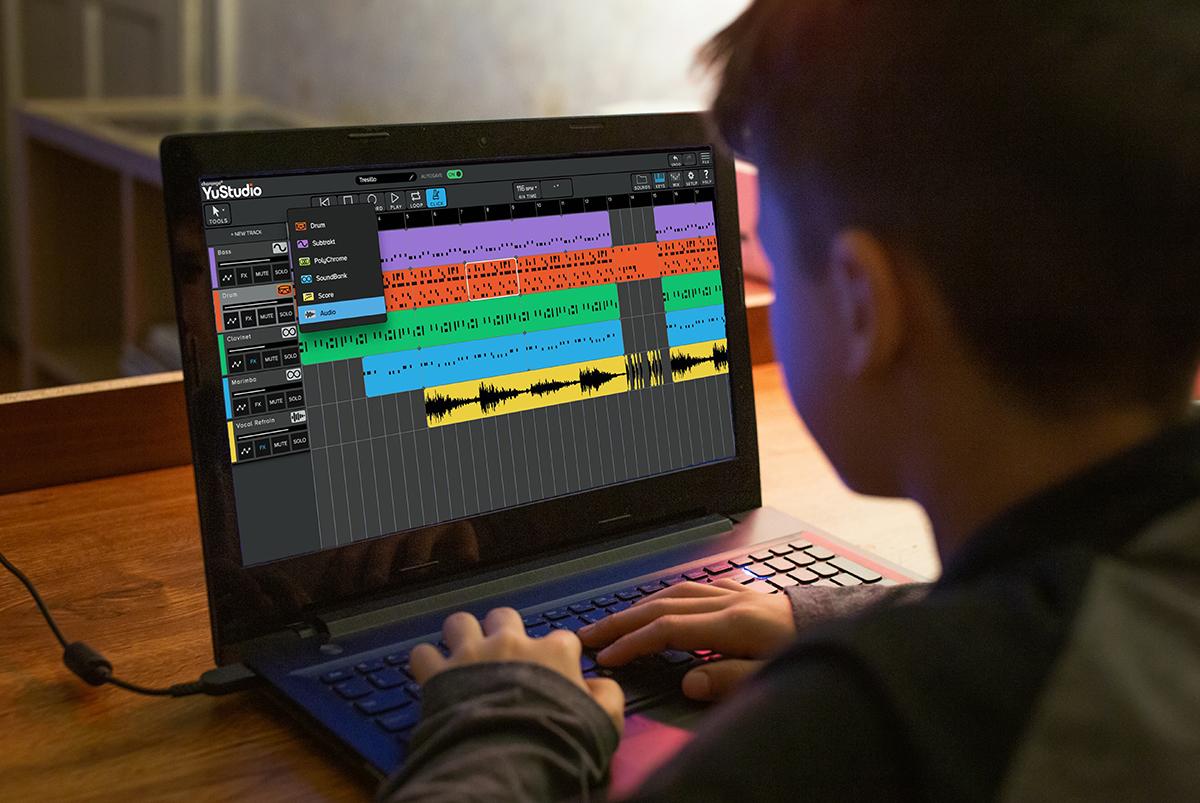 Empowering Young Creators with YuStudio
The Ideal DAW for the K-5 Music Classroom
Join us for a fun and engaging session where we'll introduce you to YuStudio, the digital audio workstation that's making music composition and audio editing accessible for young learners. We're delighted to have Max Wheeler, Head of Technology at Charanga Music, as our special guest. He'll give you a tour of YuStudio's user-friendly features that are perfect for beginners and share how this amazing tool can help your students take their first steps in composing.
You'll discover how YuStudio not only helps in crafting melodies and beats, but also introduces students to the worl of video and film scoring. Here's a snapshot of what you'll gain from this webinar:
An overview of YuStudio's engaging and accessible platform,
Strategies for integrating YuStudio into your existing music curriculum,
Techniques to guide young students in their first steps of music production,
Creative ways to incorporate video and film scoring into classroom projects,
Tips for utilizing YuStudio's features to teach fundamental music concepts, 
and a chance for you to ask questions!

This webinar will be live-streamed on multiple platforms, including YouTube, Facebook, and LinkedIn.