Launchkey is Novation's intuitive and fully integrated MIDI keyboard controller for making tracks in your favorite DAW and with your external equipment. The Launchkey experience is designed for players of all types and abilities. With Launchkey, regardless of experience, you can create and play your music like never before. With its various musical creation features, all of which can be used standalone, Launchkey removes barriers to creativity, and expands the musical vocabulary of even the most talented keyboardists.
Image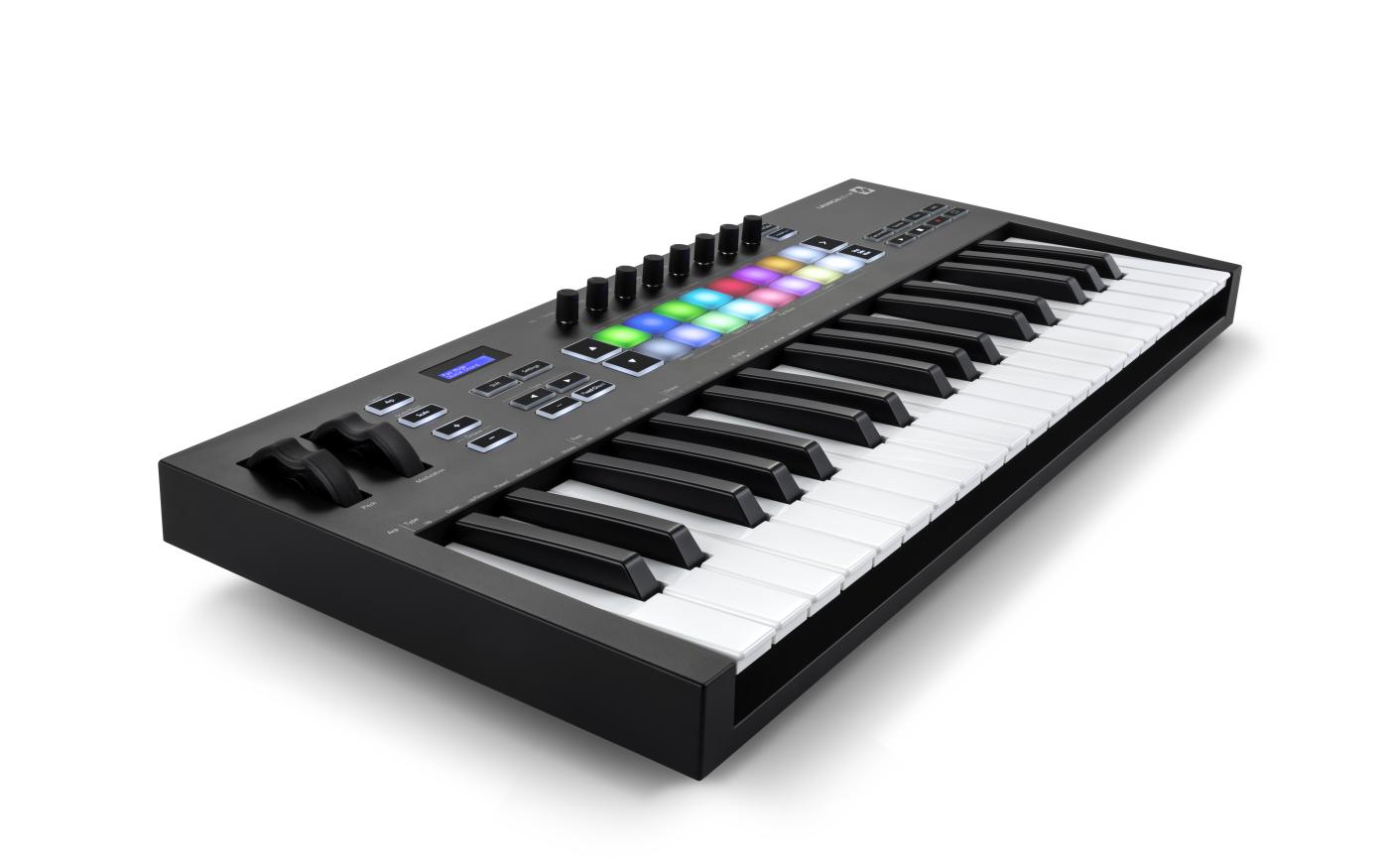 Create and play with feeling - Velocity-sensitive keyboard and 16 velocity-sensitive pads enable expressive and dynamic performance.
Get creative with chords - Three chord modes (fixed, scale, and user) let you trigger chords with one finger.
Never hit a wrong note - Scale modes transpose keys and pads to notes in the selected scale.
Get melodies moving - Powerful arpeggiator takes you to new melodic, harmonic, and rhythmic places.
Control anything MIDI - Five-pin MIDI output works with any MIDI-compatible device.
Easy-to-read screen - 16x2 character screen lets you easily see the state of what you're controlling or selecting.
Shape your sound - Tweak instruments and effects to perfection using eight rotary encoders.