MusicFirst Classroom offers a holistic approach to K-12 music education. It serves as a central hub for all of your integrated software, student portfolios, gradebook, communication tools, and more!
Digital Gradebook
See student grades in one central location. Choose from a variety of grading formats, export data for parents and administrators, and opt for automatic or manual assessment.
Calendar
Easily drag-and-drop lessons, assignment, and assessments. Set up recurring events, populate students' calendars, and connect events to assignments.
Image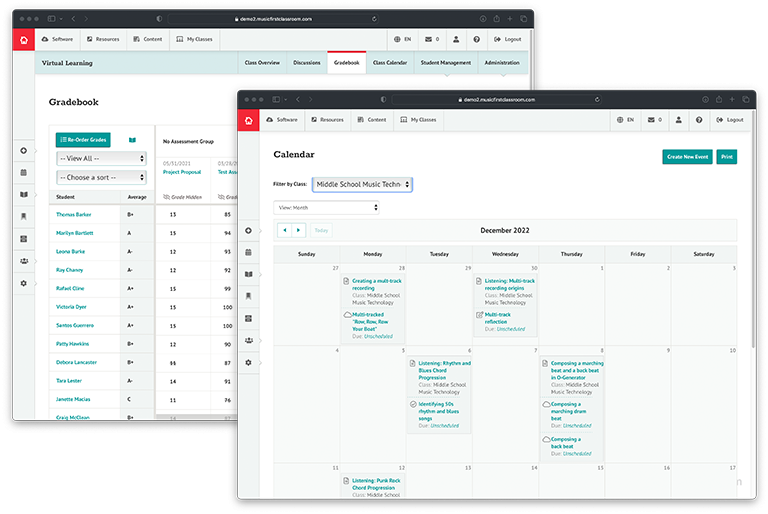 Image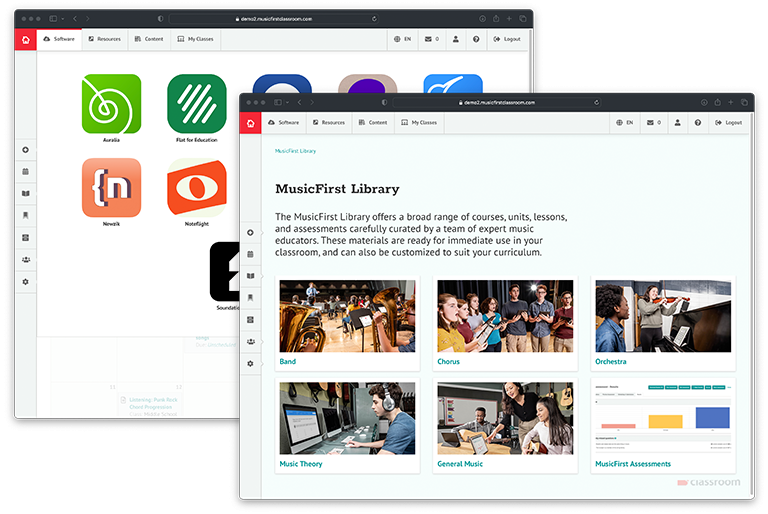 Software Integrations
Seamlessly integrates with Auralia, Flat for Education, Focus on Sound, Musition, Newzik Education, Sight Reading Factory, O-Generator, PracticeFirst, Noteflight Learn, Soundation Education, and Soundtrap for Education.
Content Library
Access a broad range of carefully curated courses, units, lessons, and assessments crafted by expert music educators. Use content as-is, or customize to suit your needs.
Try MusicFirst Classroom Free for 30 Days