MusicFirst Junior is a fun, friendly, and easy-touse online system for teaching elementary music. It offers a comprehensive K-5 curriculum at a low price, using any device able to run a standard web browser. MusicFirst Junior gives elementary students instant access to music learning tools and content relevant to their level, matched with kid-friendly graphics and an age-appropriate curriculum. MusicFirst Junior makes learning a creating music fun!
Image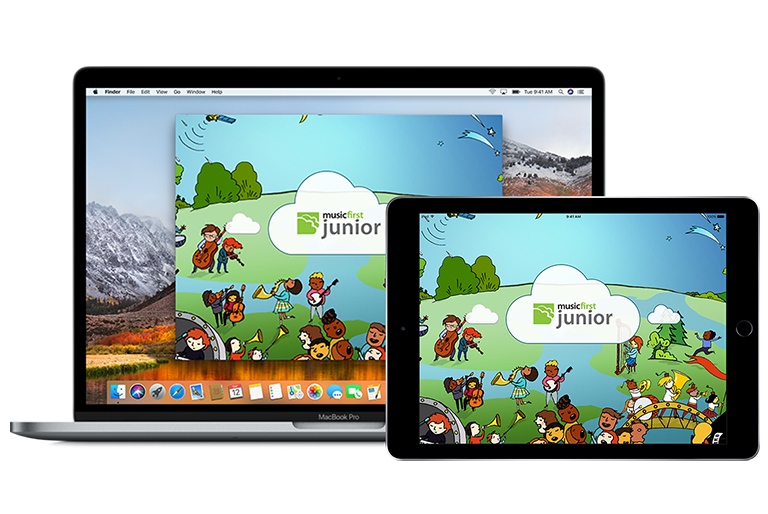 Whole class instruction and individual exploration
Perfect for traditional instruction, flipped classrooms, cross-curricular learning, and differentiated instruction. It offers options to present in full class mode, or allow students to explore the software on their own with a simply drag-and-drop interface.
Extensive content library
Choose from hundreds of lessons and songs to suit many different curricula, including Orff, Kodály, and Boomwhackers.
Image
Get Started with MusicFirst Junior Today