Noteflight Learn provides a private, COPPA-compliant website designed specifically for music education. All teachers and students have premium composition features plus the ability to organize classes, easily create assignments, get performance feedback and ratings with SoundCheck™, powered by MatchMySound, and use the Premium Music Library of over 85,000 popular musical scores and lessons. Every user can access their Noteflight Learn account from any computer or device, including Chromebooks, iPads, and smartphones. Noteflight Learn also directly integrates with the MusicFirst Classroom, Google Classroom, as well as other popular Learning Management Systems via the LTI standard.
Image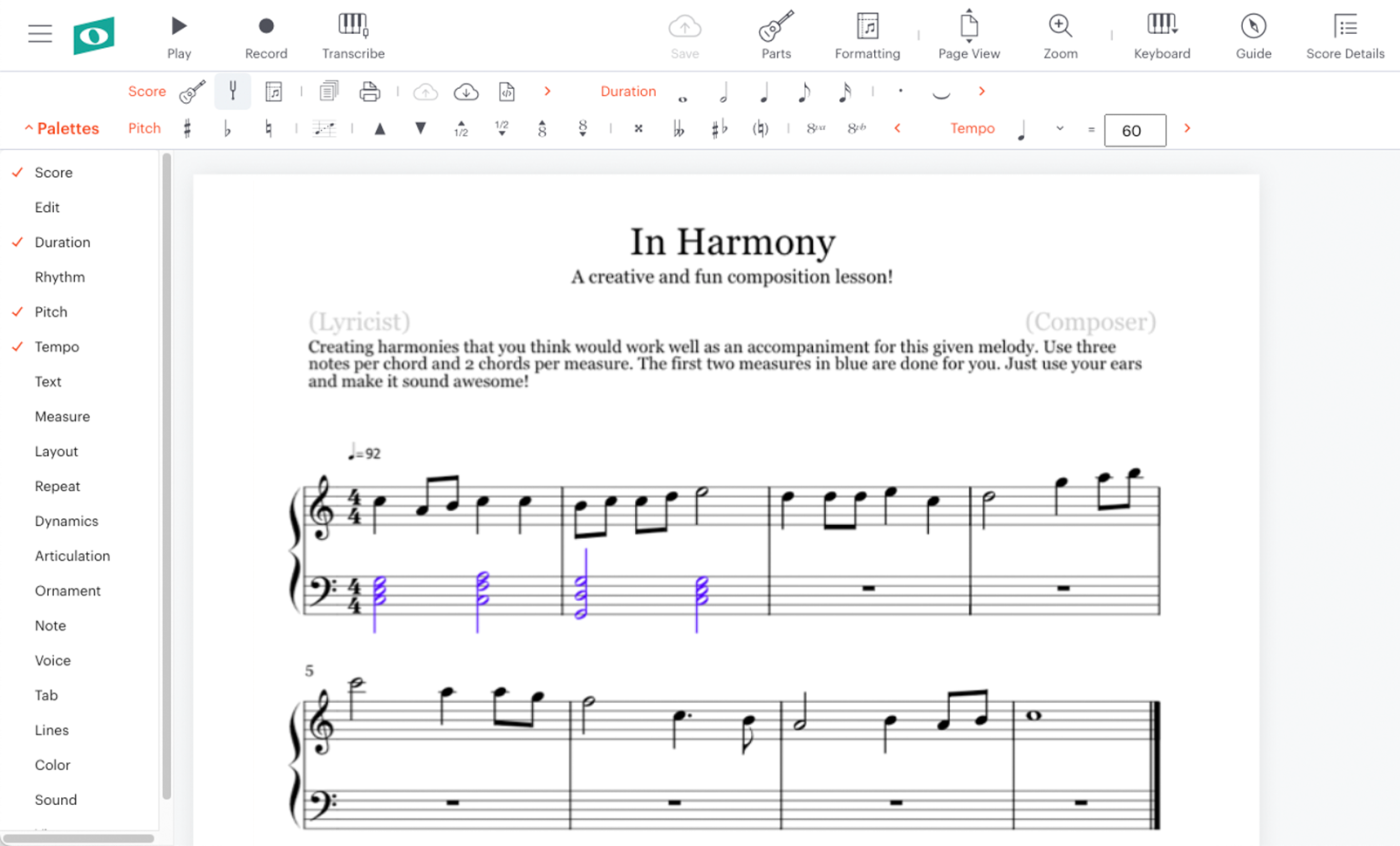 Teaching with Noteflight Learn
With Noteflight Learn, students can compose music, record live audio into scores, and get automatic performance assessment, making it an ideal platform for teaching composition and theory as well as for performance assessment and feedback. The customizable score editor is easy enough for beginners yet sophisticated enough for professional use. Any score can instantly become an assignment with a unique copy automatically created for each student. Noteflight Learn also provides an extensive library of musical scores and lessons to create and adapt assignments for your students!
SoundCheck™ Performance Assessment
For any piece of music in Noteflight, students can listen to, play, record, or get performance assessment with SoundCheck. Both Noteflight and SoundCheck scores allow students to easily view the full score or a selection of parts. The tempo and key of every score are adjustable, so students can learn music at their own pace and in various key signatures. Teachers can easily assign individual performance exercises and provide feedback on student recordings directly in a score. 
Image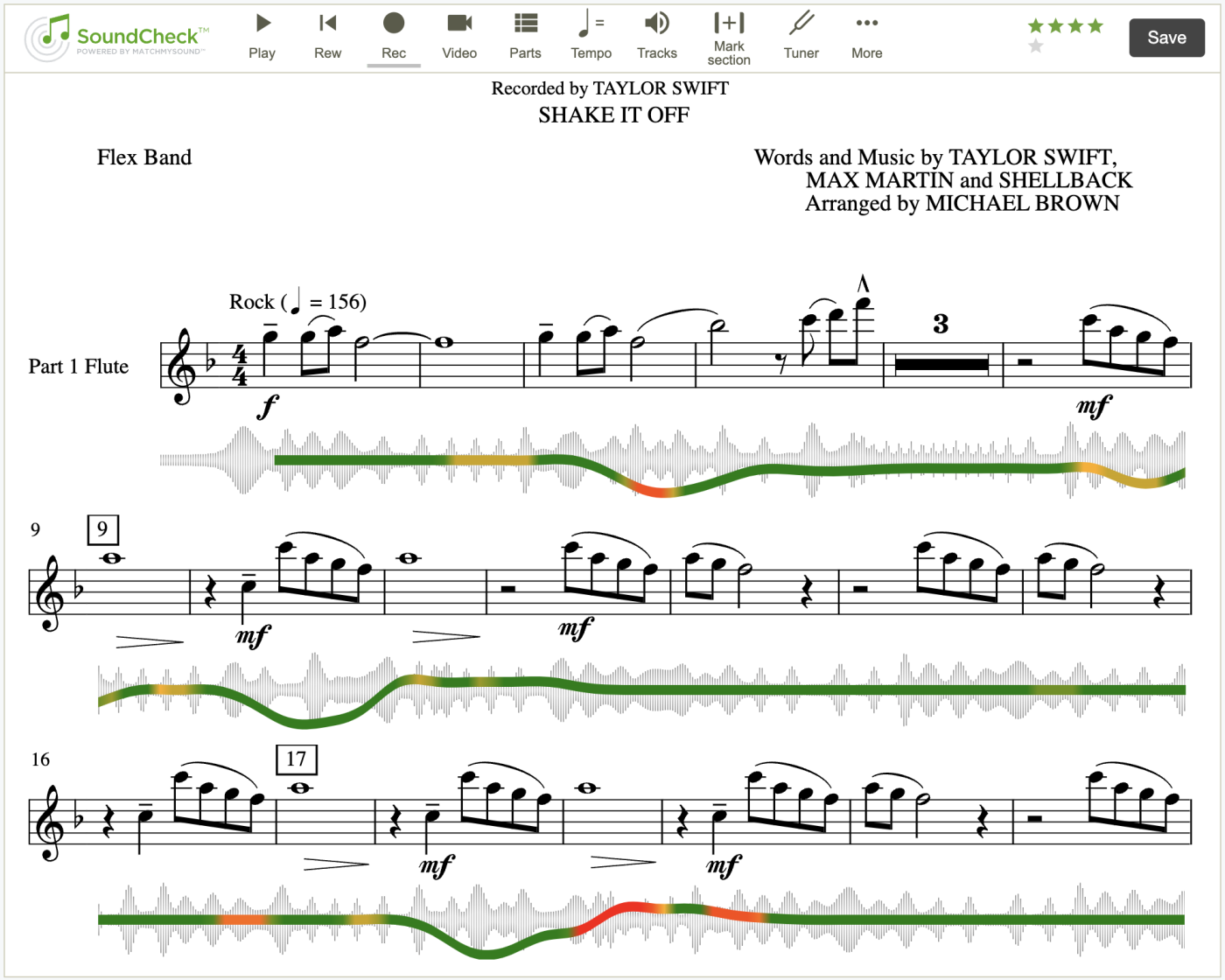 Image
Premium Music Library
The Noteflight Learn Premium Music Library includes over 85,000 titles of popular repertoire for Band, Choir, Orchestra, Piano, Guitar, and Pop Ensemble. All scores can be adapted to fit the specific needs and instrumentation of any ensemble and can be used with SoundCheck performance assessment. 
Try Noteflight Learn Free for 30 Days