O-Generator is simple, engaging music software that enables students to compose and learn using popular and world music styles. O-Generator makes music accessible to all students, of all abilities. It engages students by using music that engages them!
Composing
Students can create their own songs and loops from a wide range of instruments. Record as audio files or use loops from the loop library. Guided step-by-step lessons teaching core music principles of rhythm, melody, harmony, and songwriting in popular and world music.
Group Lessons
Whole-class lyric writing, songwriting, and performance lessons designed for student engagement and participation; includes cross-curricular lessons ideal for the non-music teacher.
Image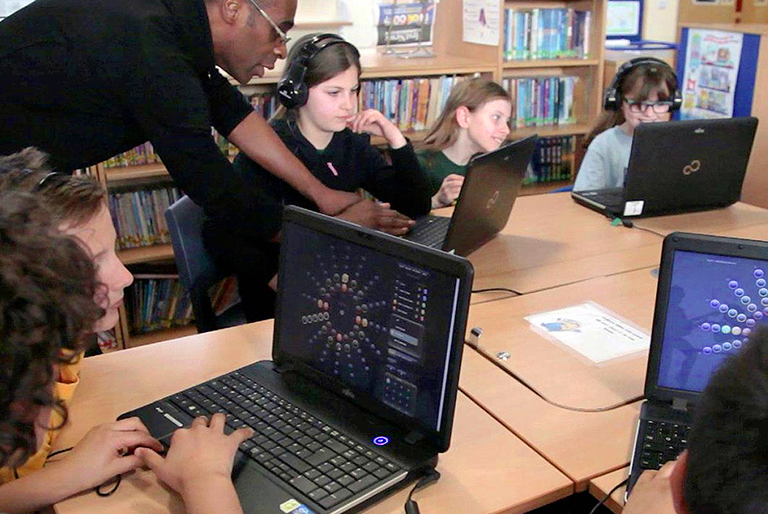 Try O-Generator Free for 30 Days