PracticeFirst is a music learning application that gives you the tools you need to improve your skills. Our powerful AI provides immediate and intuitive practice feedback, assessing rhythm, pitch, intonation, and duration. The assessment rigor can be easily adjusted from "Easy" to "Hard," so that you're challenged but never frustrated. 
Extensive Content Library
PracticeFirst includes thousands of pieces and exercises for strings, winds, brass, piano, guitar, ukulele, pitched percussion, and voice. Explore our ever-growing repertoire library to find your favorite songs, method books, and more. You can also create your own exercises by uploading notation or audio files.
Image
Immediate, intuitive practice feedback
With PracticeFirst, you can get an in-depth look at your students' practice. Overall scores are given and broken down into three individual scores for length, pitch, and rhythm. Students can see detailed annotations by hovering over the feedback line. The assessment rigor is adjustable from "easy" to "hard," or "simplified" or "full" feedback to accommodate all levels. PracticeFirst provides feedback on rhythm, pitch, intonation, and duration.
Audio and video recording
Better understand students' practice habits by capturing their practice sessions with the built-in audio and video recording features. Once the student's work is submitted, review the audio and video recording alongside the automated assessment to gain insights on technique.
Image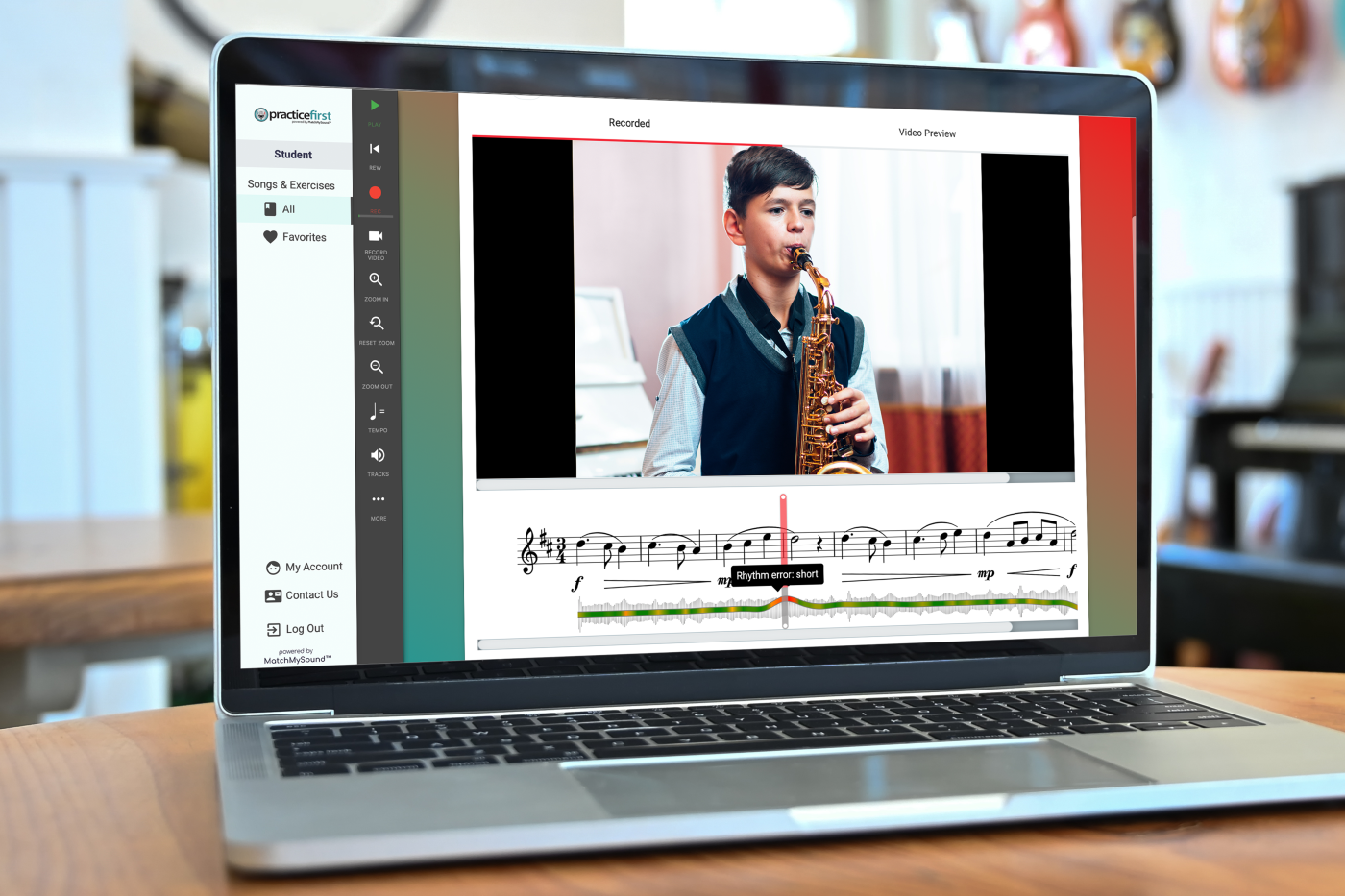 Try PracticeFirst Free for 30 Days