How do you get the essential studio setup your podcast needs? The answer has never been clearer. Get studio sound with the included professional quality mic. Hear your show in perfect detail with closed-back studio headphones. Set levels, enhance your sound with one click, and stand out with Vocaster in seconds. Create great sounding podcasts more easily than ever with Auto Gain, Enhance, the Easy Start tool and all the tools you need to get recording straight away.
Broadcast quality sound - Get studio sound in seconds from Vocaster's high quality mic input and microphone.
Over 70dB of gain – Get the best out of any mic, no booster needed.
Auto Gain – Set your level in seconds, just push the button, start talking, and let Auto Gain do the rest.
Enhance – Select one of three podcaster-approved presets and reveal the true quality of your voice.
Mute – Just hit the button and cut out coughs, sneezes and any other unwanted interruptions.
Broadcast mic and headphones – The included Vocaster DM1 dynamic mic features built-in grille and pop filter, and HP60v closed-back studio headphones let you hear your show as the world will.
Phone Connectivity – Connect your phone with a single TRRS cable and capture the whole conversation, or play music and other high quality audio from your device straight onto your show.
Camera Connectivity – Send Vocaster's high quality audio straight to your camera with a single TRS cable and level-up your vlog.
Stereo Loopback – Grab audio from your computer and stream straight onto your show. Great for intros, outros, music and more.
Image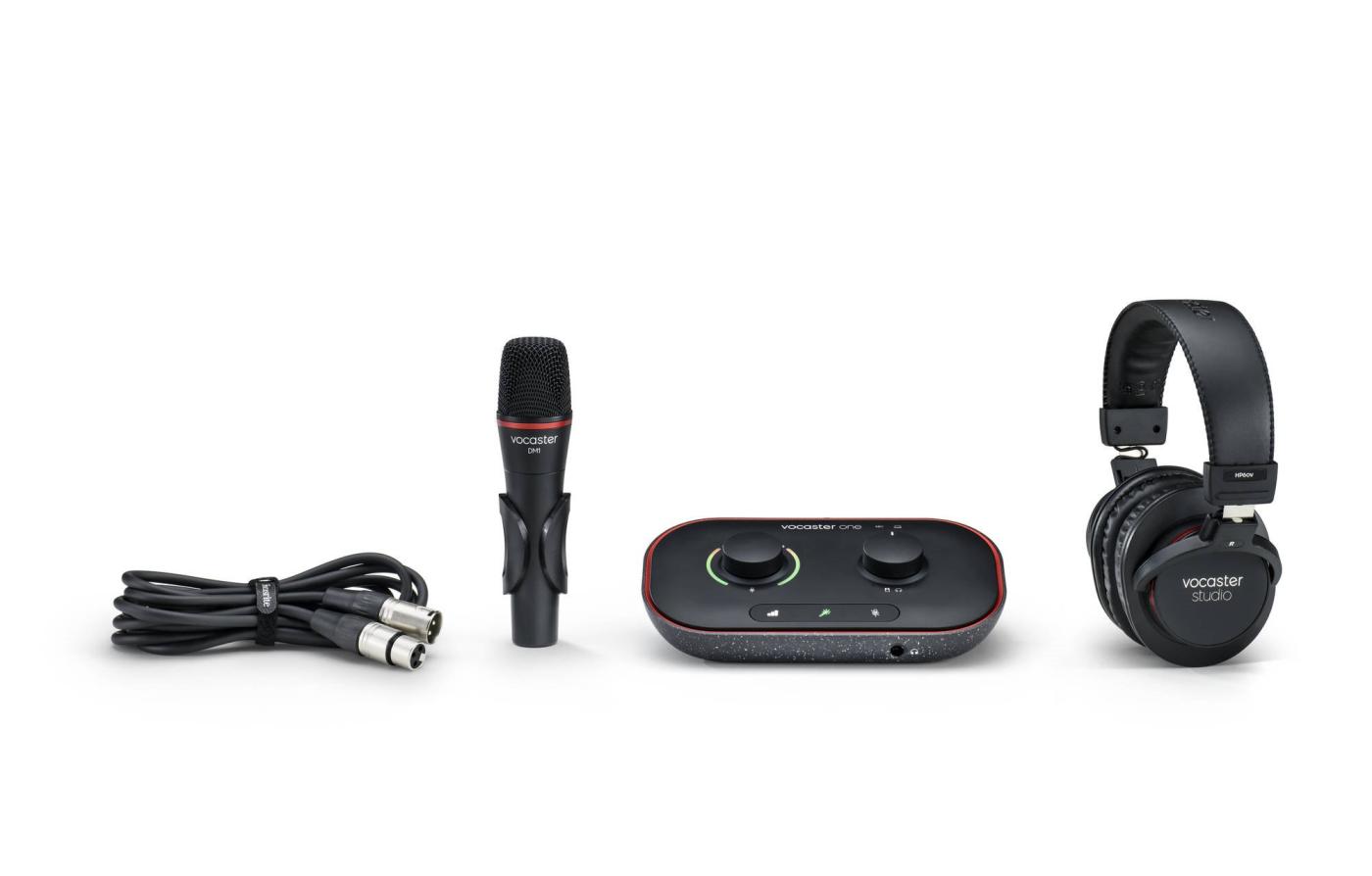 Vocaster One Studio
Vocaster One
Vocaster DM1 Microphone
Hp60v Headphones
3m XLR cable
USB A-C Cable
Image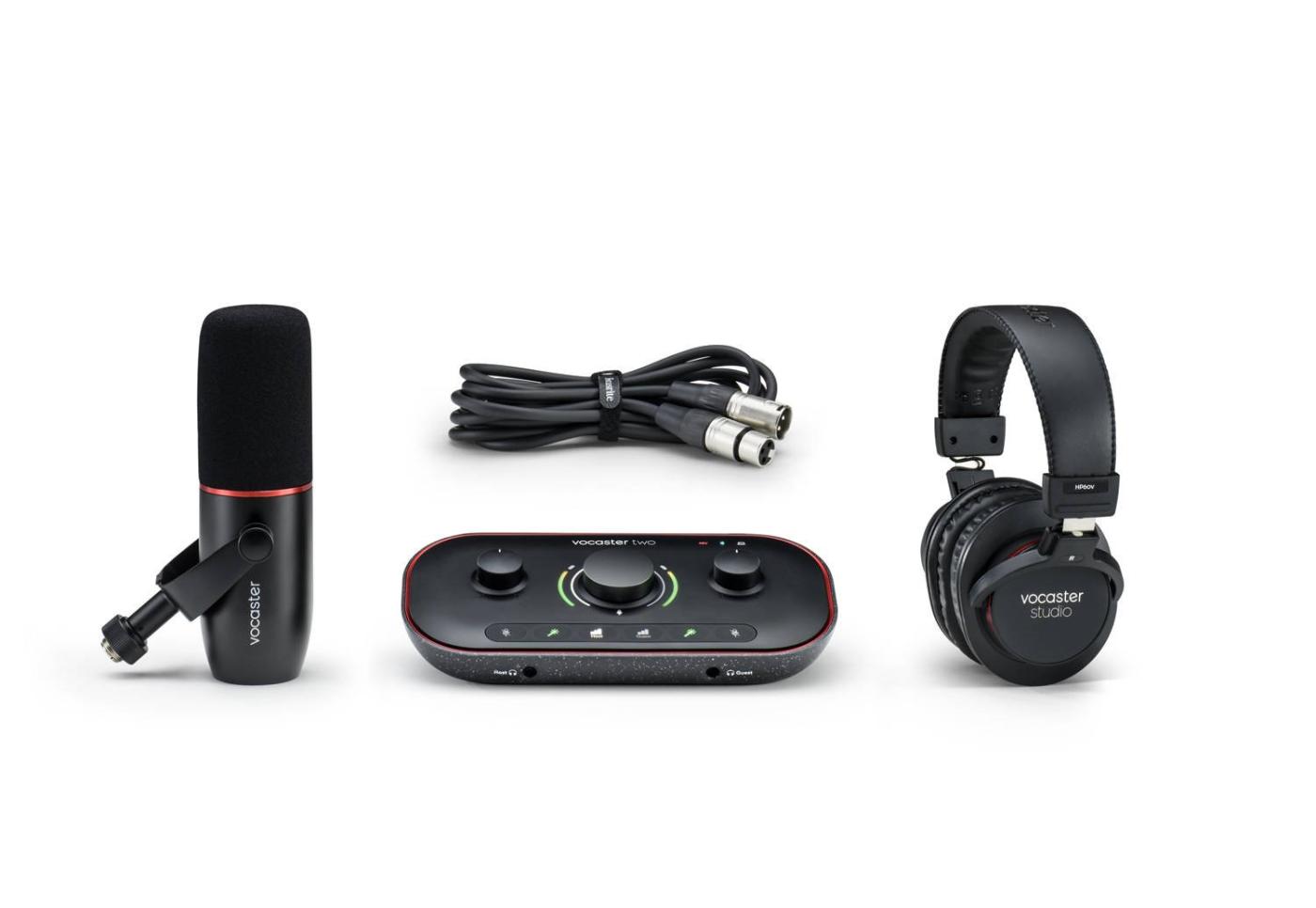 Vocaster Two Studio
Vocaster Two
Vocaster DM14v Microphone
HP60v Headphones
3m XLR cable
USB A-C Cable