Image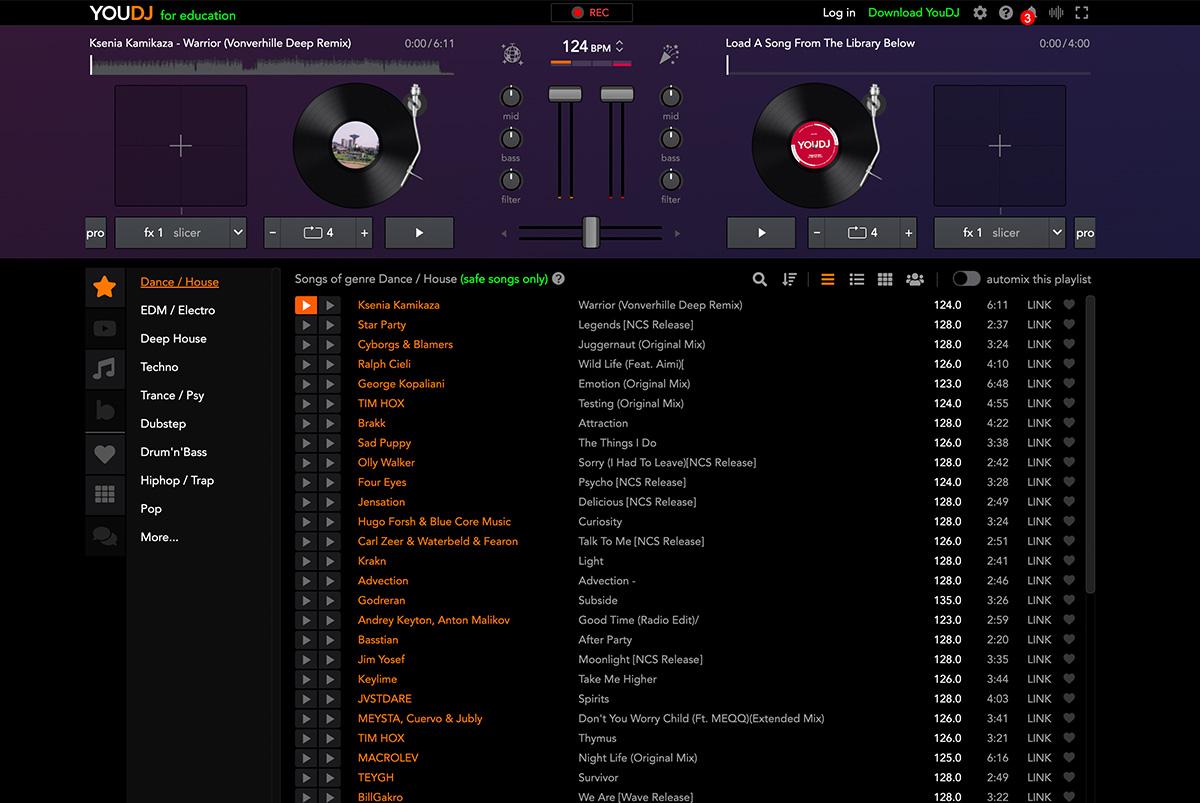 I will admit that I am not an experienced DJ. The last time I spun records was in 1984 at a church youth group dance. It's been a while.
That said, the students in our classroom are surrounded by Hip Hop, EDM, and House music that stems from the art of DJ-ing. Think two turntables and a microphone.
A few years ago, I stumbled across an incredible online tool called YouDJ - a DJ'-ing tool for the masses. It is the perfect way for students to get acquainted with how to DJ - using the cross fader, virtual turntables, scratching, adding effects, creating hit points, looping, etc. You can use the consumer version for free - either online or by downloading the client app to your computer. They do have a premium account that allows you to save and record, and unlocks a bunch of pro features, but for the most part, your students will do well with the free version to start.
At MusicFirst, we worked with the developers of You.DJ to create a safe, clean education-friendly version of the software, complete with a profanity-free playlist of songs (the consumer version playlist is not), and we added it to the Resources tab of the MusicFirst Classroom. You can check out a tutorial video on how it works and if you are already a MusicFirst customer, you can add the You're The DJ course, authored by the amazing Meaghan O'Connor-Vince, in the MusicFirst Content Library. Enjoy!